Adventurer3, Makes 3D Printing Easy
No more actions, just finish the unboxing and start your 3D printing journey.
Load & unload filament automatically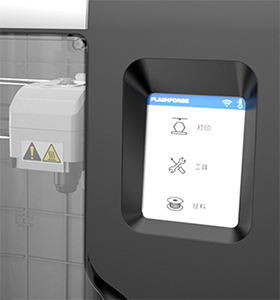 With creative filament feeding design, just put the filament in the inlet and wait for loading from the nozzle. More loading and unloading actions operate just on the touchscreen.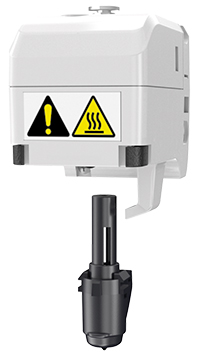 Touchscreen interface
The 2.8-inch color touchscreen interface makes every action visible. The printing status in real-time.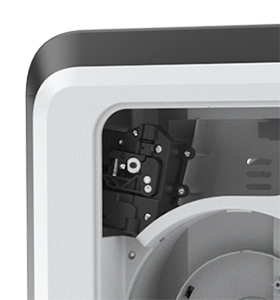 Detachable nozzle
Only three steps to finish all nozzle change process. Simple and fast.
Heatable flexible platform for easy object removal
Adventurer3 is equipped with the heatable platform, which can reach to 100℃. Whatever size mode adhere to the platform easily. Thanks to the flexible features, remove the objects just by bending.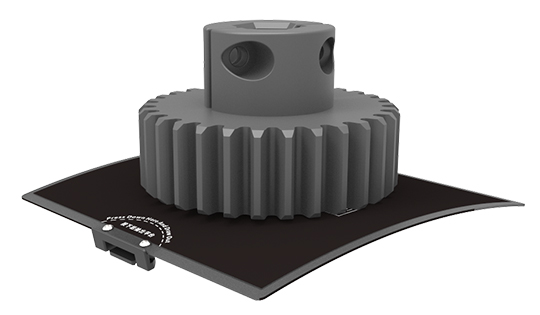 Build-in camera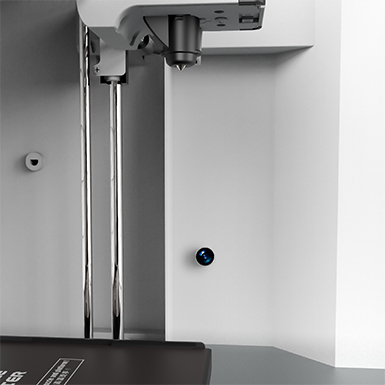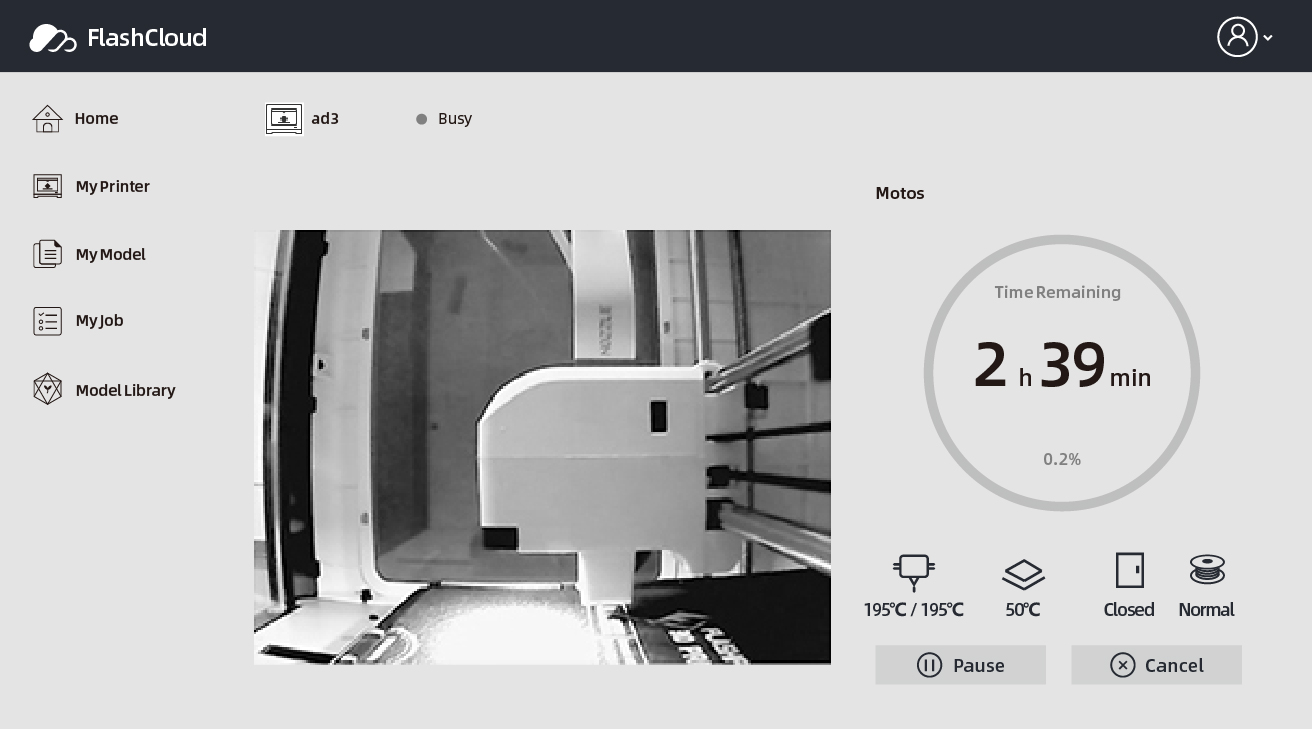 Through FlashCloud or PolarCloud, monitor the printing process without limitation of time and place.
More than an entertaining device
Adventurer3 is a kind of productive tools for designers and engineers to realize creative designs.
Great printing result
Adventurer3 has excellent printing performance in PLA with a smooth printing surface. Dimensional accuracy of ±0.2 mm, which is the same precision standard with over $1000 FFF 3D printer in the market.
Note! Similar quality can not guarantee with the third-party filament.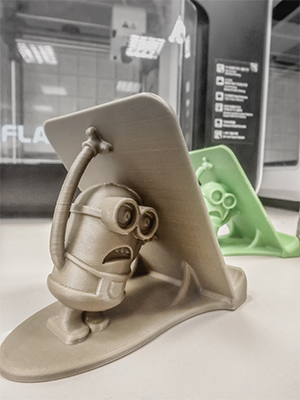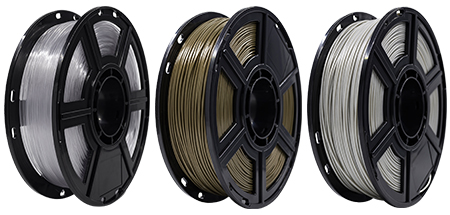 Support ABS
With the closed printing chamber and heatable platform, Adventurer3 support ABS, which is often used in the industrial application.